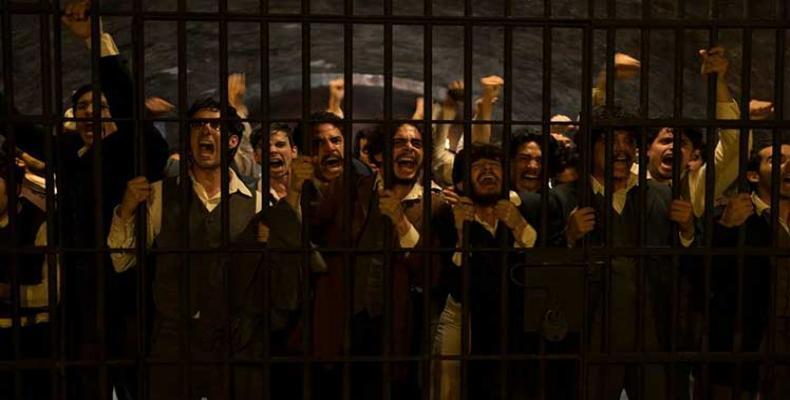 Ottawa, May 3 (RHC)-- The Latin American Film Festival in Canada this month includes the screening of the 2018 Cuban film 'Inocencia' (Innocence), by director Alejandro Gil.
The film festival will be held online from May 7th through the 14th, and as part of the program the Cuban film will be available to internet users for 48 hours, from May 12th through the 14th.
Based on real events, the film relates one of the darkest chapters in Cuban history, when in 1871 a class of first-year medical students was imprisoned for a crime they did not commit. For 16 years fellow cellmate Fermín Valdés Domínguez struggled to prove the innocence of his classmates. Suddenly, a new clue placed him close to discovering the key that would unravel the hidden truth.
'Inocencia' was the most awarded Cuban film at the 40th International Festival of New Latin American Film of Havana, including the Audience Award and Special Jury Mention.
The Cuban film is one of the 15 proposals from an equal number of countries that will be screened in the framework of the 24th edition of the Latin American Film Festival in Ottawa, an event created by the Canadian Film Institute in 1997.
According to Institute, the purpose of the meeting is to raise awareness, appreciation and understanding among Canadians of Latin American reality through film.