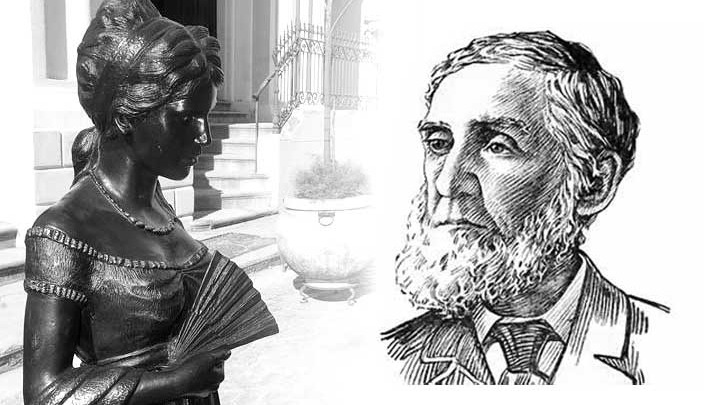 Cuban zarzuela Cecilia Valdes composed by Gonzalo Roig based on novel by Cirilo Villaverde
Havana, May 6 (RHC)-- A new production of Cuba's iconic zarzuela Cecilia Valdés will have its premiere in Andorra this weekend in the framework of the current opera season there, organized by the Andorra Lírica Association.
For the occasion, organizers count on the collaboration of the artistic director of the National Lyric Theatre of Cuba Yhovani Duarte and tenor Andrés Sánchez Joglar, who will play the role of Leonardo. Soprano Jonaina Salvador plays the role of Cecilia. Baritone Néstor Pindado and soprano Laia Mata complete the cast in the roles of José Dolores Pimienta and Isabel Ilincheta, respectively.
Cecilia Valdés, by Cuban composer Gonzalo Roig, based on the novel by Cirilo Villaverde, had its world premiere in Havana in 1932, and ever since it has been presented in several of the world's top stages.
The work's plot presents the ravishing heroine, illegitimate daughter of a wealthy Spaniard, who falls in love with a nobleman. When he leaves her for another woman, Cecilia hatches a plot to have him killed.
The first version of the novel Cecilia Valdés o la Loma del Angel was published in Havana in 1839. After several revisions, the definitive and extended version was published in New York City in 1882. It has never been out of print in Spanish and has been translated into several English editions (as Cecilia Valdes" or "Angel Hill). It is widely regarded as the best Cuban novel of the 19th century.
Founder of Havana's National Opera and cofounder of the Havana Philharmonic Orchestra, Gonzalo Roig was a prolific composer. His songs included one huge hit, popularized in Latin America as "Quiéreme mucho," before attaining even greater attention worldwide in English, as "Yours."
Roig's greatest achievement as a composer was the zarzuela Cecilia Valdés, which was performed at Carnegie Hall in 1962 and four years later by the forces of the Metropolitan Opera at New York's Lewisohn Stadium.