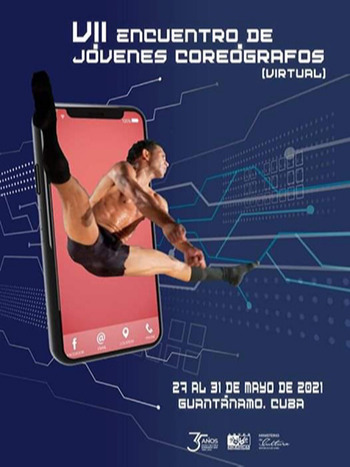 Meeting of Young Choreographers
Guantánamo, May 28 (RHC)-- The 7th International Meeting of Young Choreographers began Thursday, May 27th and runs through the 31st on digital platforms, organized by The Hermanos Saíz Association of Young Artists, with support from the Provincial Council on Performing Arts and the Provincial Cultural Office in Guantanamo.
The event is being attended by Cuban and foreign choreographers, dancers, performers, directors and researchers under 35 years old. Debates focus on dance choreography in times of Covid-19.
The event provides for the participating dance groups to exhibit their new choreographies, either contemporary or folk styles, made under the current circumstances marked by a global pandemic that has forced the closure of big theatre stages and other venues, where dance groups usually perform.
The event also serves to establish new alliances and strategies that will be useful once the epidemiological situation improves.