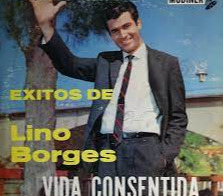 Lino Borges
Havana, July 21 (RHC)-- EGREM has also released a music video for the tune "Discoteca, sin tí" from the album Quédate Más, released by EGREM in February 2021 in homage to Bolero musician, the late Severo Alberto Borges Abreu –better known as Lino Borges.
"Discoteca, sin tí" was written by Alexis Oliva and performed by Lino Borges.
Musicologists recognize Borges as one of the greatest exponents of Bolero music in Cuba, along with Vicentico Valdés, Abelardo Barroso, Pacho Alonso, René Cabell, Tito Gómez, Ñico Membiela, Fernando Alvarez, Orlando Contreras, Orlando Vallejo, José Tejedor and Roberto Sánchez.
The tune and the accompanying music video are now available on the YouTube channel of EGREM.
With over 50 years of artistic life, Lino Borges achieved stardom with the tune "Vida Consentida", written by Venezuelan Homero Parra, which became an instant hit in Latin America and in other Spanish-speaking countries the world over.
Lino Borges died here in Cuba on August 23rd, 2003, at the age of 71.
Other tunes popularized by the renowned bolero singer include 'La gloria eres tú,' 'Delirio,' 'Mil congojas,' and 'La vida es un sueño,' among many others.