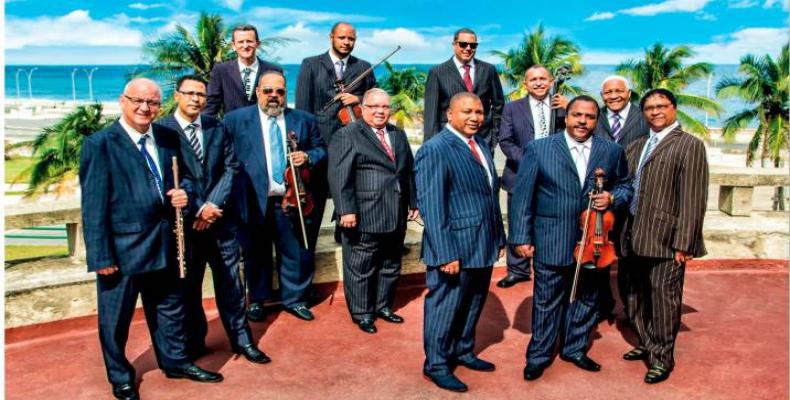 Havana, Sept. 29 (RHC)—Cuba's Orquesta Aragón is celebrating its 82nd anniversary. It was formed on September 30th, 1939, in Cienfuegos province.
The band was originally named Ritmica 39, then Ritmica Aragón before settling on its final form.
And, the emblematic Orquesta Aragón is among nominees to the 22nd Latin Grammy Awards this year, in the category of Best Traditional Tropical Album for their latest production 'Cha cha chá: Homenaje a lo tradicional'.
Co-produced by Cuba's Record and Musical Editions Company EGREM and Cerrito Records, the album features other renowned Cuban musicians Issac Delgado and Alain Pérez and flutist Orlando Valle (Maraca). Released last May, it pays tribute to the Cuban genre that emerged in the 1950s.
The album includes also fusion tracks that combine cha-cha-cha with son and bolero music.
Recorded between August and November 2020 at EGREM studios in Cuba, the album was later mixed and mastered in California by Cerrito Records.
We should note here that Orquesta Aragón won the 21st Latin Grammy award in 2020 in the same category –Best Traditional Tropical Album—for their production 'Ícono'.
Released under Puntilla Music, 'Ícono' celebrated the group's 80th anniversary, offering a tribute to the legacy of the charanga genre.