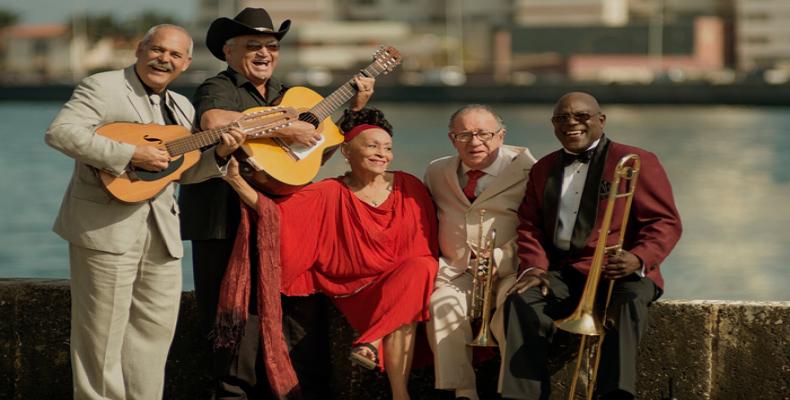 Havana, Oct. 4 (RHC)-- Mexico's Milenio newspaper paid tribute over the weekend to Cuba's Buenavista Social Club on its 25th anniversary. It relates how Cuban musician and producer Juan de Marcos, British Nick Gold and American guitarist Ry Cooder joined forces, brought together great musicians from the golden age of Cuban music and successfully took Cuban traditional music to the rest of the world.
The album, released in 1996, was a resounding success, selling millions of copies worldwide.
It marked the return to big stages of some veteran musicians, who were already retired like singer Ibrahim Ferrer and pianist Rubén González, and boosted also the career of others like singers Omara Portuondo and Compay Segundo.
World Circuit Records celebrated the 25th anniversary of the landmark Buena Vista Social Club with a collection of special 25th Anniversary Editions, released in September. The special editions is available in various formats, a 2LP + 2CD Deluxe Book Pack; 2CD Casebook; 2LP Gatefold Vinyl; and Digital formats.
These definitive editions contain the original album as remastered by Grammy-winning engineer Bernie Grundman, as well as previously unheard tracks from the original 1996 session tapes. Other features across the formats include new liner notes, previously unseen photography and lyrics, with extended biographies, art prints and a written history of the legendary original Havana club available exclusively within the Deluxe Book Pack format.
This new edition includes also tracks that were recorded during that famous week in 1996 but never released; some intended as repertoire suggestions, some off-the-cuff improvisations and some fully formed jewels that are the equal of anything on the original album. There are also alternate takes of some of the now famous and most well-loved songs from the album.
Producer and guitarist Ry Cooder says, "The Buena Vista boys fly high and never lose a feather. If you miss the boat this time, you'll have the blues forever."
Nick Gold notes, "Buena Vista Social Club is a once in a lifetime recording of Cuban music at its transcendental best. The magic created in that Havana studio sounds as vital and beautiful today as it did 25 years ago."