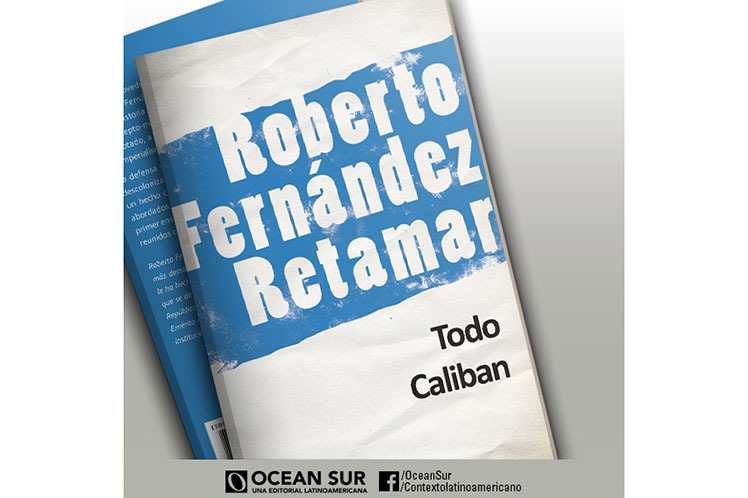 Guanajuato, Oct. 19 (RHC)-- The book 'Todo Caliban' by renowned Cuban intellectual and writer, the late Roberto Fernández Retamar, was presented over the weekend at the emblematic Plaza de la Constitución in Mexico, in the framework of the International Book Fair.
According to Ocean Sur publishing house, the text is inspired by The Tempest --the play by English playwright William Shakespeare, probably written in 1610–1611, and thought to be one of the last plays that Shakespeare wrote alone.
In 'Todo Caliban', Retamar recreates the story and places Shakespeare's characters in a small, poor, marginated town somewhere in Latin America and the Caribbean.
Retamar's book deals with such issues as identity, the link between language and power, imperialism, oligarchy, decolonization, revolution, emancipation, the role of intellectuals within society.
A poet, essayist, and literary critic, Retamar's best-known work is a study of culture in Latin America, Caliban (1971), which refutes the ideas of Uruguayan writer José Enrique Rodó. Todo Caliban ("All Caliban") appeared in 2003. He
Retamar wrote such works of criticism as La Poesía contemporánea en Cuba (1927–1953) (1954; "Contemporary Poetry in Cuba [1927–1953]") and Para una teoría de la literatura hispanoamericana y otras aproximaciones (1975); "For a Theory of Latin American Literature and Other Approaches").
An award-winning author, Roberto Fernández Retamar was awarded Cuba's National Literature Prize in 1989 and the José Martí International Prize, granted by UNESCO in 2019.