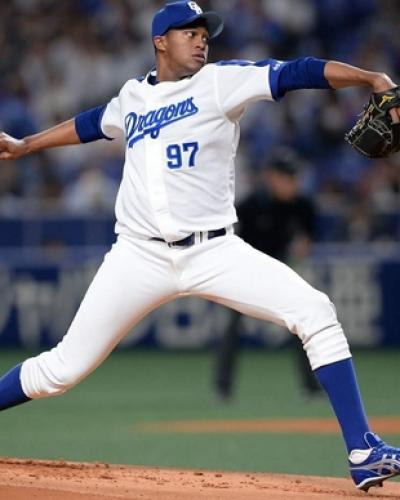 Cuban pitcher Raidel Martinez maintained on Monday the dominance over his fast deliveries and signed his eighteenth save of the season.
Havana, January 21 (RHC/JIT) --Cuban pitchers Raidel Martinez and Yariel Rodriguez left for Japan to join the preseason of the Chunichi Dragons in the professional baseball league of that country.
With their departure on Thursday, there are now three players contracted through the Cuban federation who are heading to the Land of the Rising Sun for the 2022 season.
A few days ago, Matanzas catcher Ariel Martínez, also a member of the Chunichi franchise, did the same.
Although Japan maintains restrictions on entry to the country and for work contracts, in the case of foreigners, the clubs have obtained the necessary permits for their players to return to the circuit with their accompanying family members.
The signing of contracts between the Softbank Falcons and star players Liván Moinelo, Alfredo Despaigne and Yurisbel Gracial should take place in the next few days.
In the 2021 season, both Chunichi and Softbank were out of the postseason.
For the Falcons, the failure to qualify was a debacle, after winning the Japan Series four times in a row, between 2017 and 2020.