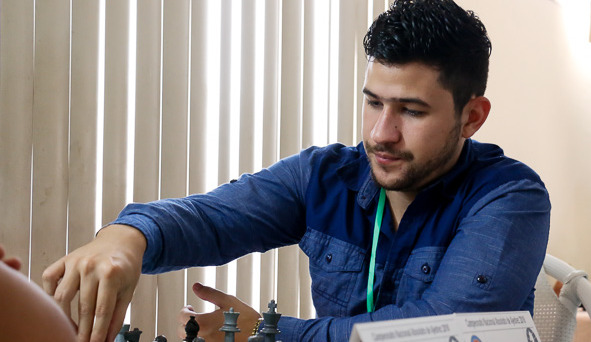 Yasser Quesada
Havana, July 13 (JIT) - Cuban national champion Yasser Quesada will play this Wednesday the eighth round of the Villa de Benasque 2022 International Chess Tournament as one of the leaders and will face India's Raunak Sadhwani.
Yasser defeated in his seventh game the Norwegian Kristian Stuvik Holm and reached six points, to equal five other players, including the aforementioned Sadwani, who is in second place in the standings by the tiebreaker system.
Fifth in the ranking is the Cuban, who has another four wins and two draws, results that complete a good balance so far.
Benefiting from a better tie-break, Armenia's Karen Grigoryan is the leader, while in third place is India's Chithambaram Vr. Aravindh, fourth is also Armenia's Robert Hovhannisyan and the Czech Vojtech Plat is in sixth place.
The rest of the Cuban players advance behind the top ten, with Omar Almeida as a reference in 11th place and 5.5 units to his account. He is followed by Carlos Daniel Albornoz (13th place), Aramís Álvarez (16th), Luis Ernesto Quesada (21st) and Ineymig Hernández (29th).
It is gratifying that the young Camagüeyan girl maintains her excellent pace, in spite of the pressure that these first performances in big international tournaments always generate.
Ineymig won this Tuesday against her compatriot Lisandra Ordaz and will face Ramón Ibáñez from Spain in her next outing.