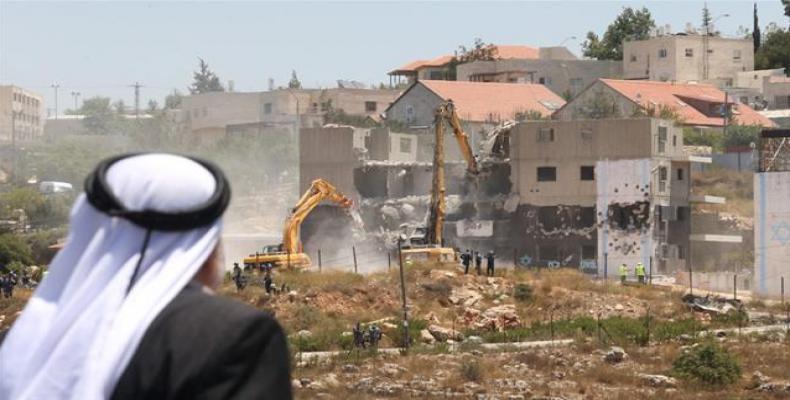 Jenin, October 27 (RHC)-- Israeli forces have demolished a Palestinian home in a village in the occupied northern West Bank city of Jenin, displacing its residents.  Palestinian media reported that Israeli troops stormed at-Tayba village on Monday morning, encircling the house before starting to tear it down.
They claimed that the house had been constructed without a license, which is almost impossible to obtain.  Palestinian home owner Ahmed Jabareen fell unconscious as he watched his home being demolished, according to eyewitnesses.
Meanwhile, Israeli forces have delivered stop-work orders against three inhabited houses in the southern part of the occupied West Bank.  They claimed that the residential structures have been built without the relevant building permits.
The homes in al-Khader town, located 5 kilometers (3.1 miles) west of Bethlehem, belong to three citizens from the family of Mousa, and one of them had been razed five times before.
The demolitions of Palestinian homes come at the same time that Israel continues to expand settlements on occupied Palestinian land.
More than 600,000 Israelis live in over 230 settlements built since the 1967 Israeli occupation of Palestinian territories in the West Bank and East Jerusalem al-Quds.
Israeli settlements in the West Bank are considered illegal under international law and are a major stumbling block to peace efforts as they are built on land Palestinians consider to be part of their future state.