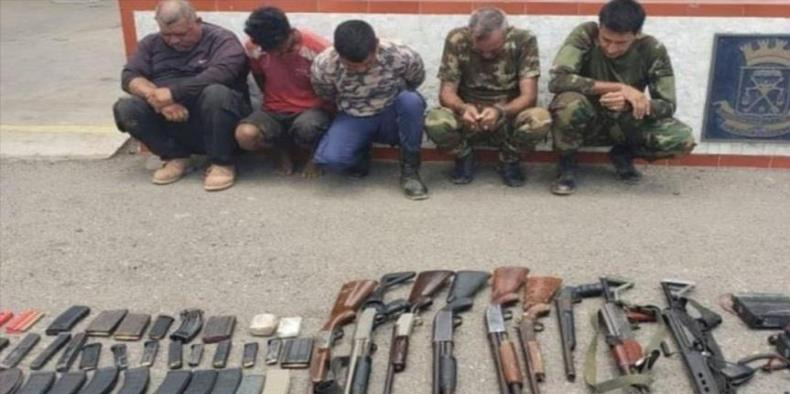 Mercenaries who took part in Operation Gideon are detained in Venezuela. (Photo: teleSUR)
Caracas, February 9 (RHC)-- The Attorney General of Venezuela, Tarek William Saab, denounced the active role of the Colombian Government in the failed terrorist incursion of May 3rd last year.  The head of the Public Prosecutor's Office asserted that testimonies of individuals involved in Operation Gideon, such as the deserter Cliver Alcala, point to the Colombian authorities as direct accomplices in those plans.
Likewise, he questioned the refusal of Bogotá to extradite to Venezuela several persons detained by the Colombian security agencies for their participation in the conspiracy aimed at perpetrating the assassination and coup d'état because, he said, they have not done so because they are going to hand over their own accomplices.
Colombia was a direct participant in a conspiracy of the extremely serious magnitude of Operation Gideon, (...) it was a State part of that conspiracy together with the United States', said the Attorney General.  Revelations made by Venezuelan citizen Yacsy Alejandra Álvarez recently brought new evidence on the implications of the Colombian intelligence services in that failed paramilitary aggression against Venezuela.