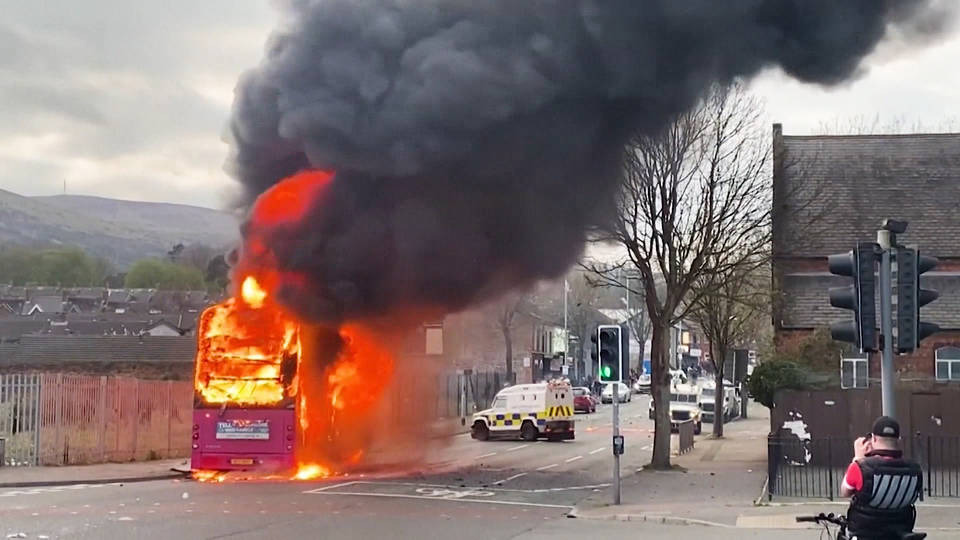 Unionists riot in Belfast as Brexit stokes Northern Ireland divisions
Belfast, April 10 (RHC)-- Unionists have taken to the streets in Northern Ireland in recent days.  Both the Irish and British prime ministers are calling for an end to the unrest that has rocked Northern Ireland.
Since last Friday, vehicles have been set on fire, and clashes with police have left dozens of officers injured.  Police deployed water cannons in Belfast Thursday night and threatened to start shooting plastic bullets.  Some of those in the streets have been as young as 12 or 13. 
The unrest comes amid mounting anger in unionist, or loyalist, areas over Brexit, which they say further weakens Northern Ireland's ties to Britain.