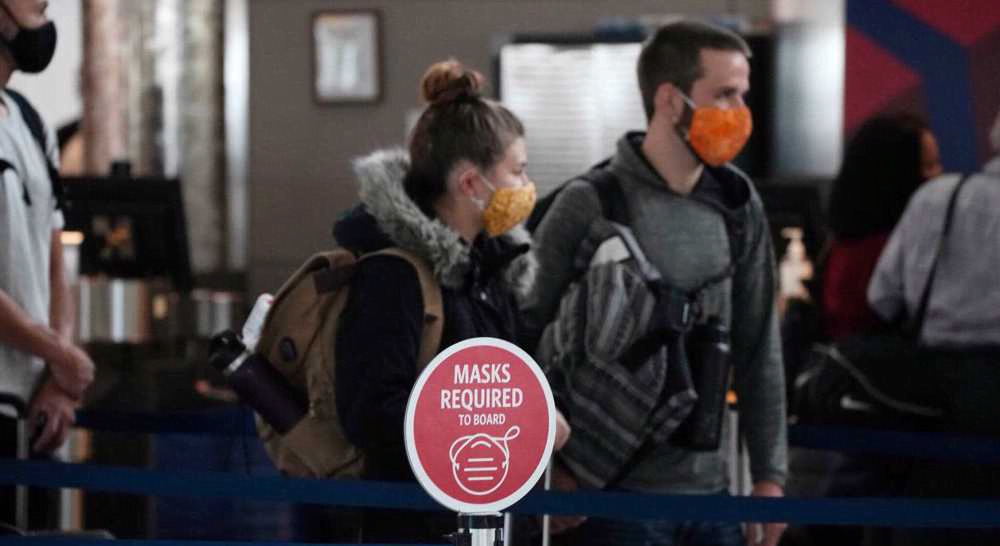 New pandemic-related travel restrictions will go into effect Monday. (Photo by AP)
New York, November 28 (RHC)-- New York Governor Kathy Hochul has declared a state of "disaster emergency" in the state due to a spike in new COVID-19 infections and hospitalizations, and to prevent a possible outbreak of the newly-identified Omicron variants of coronavirus.
The declaration, which goes into effect on December 3rd through January 15th, will allow New York to acquire pandemic-fighting supplies, increase hospital capacity and vaccination efforts and remedy potential staffing shortages.
"We continue to see warning signs of spikes this upcoming winter, and while the new Omicron variant has yet to be detected in New York State, it's coming," Hochul said on Friday.  The executive order came hours after the governor said her office was closely monitoring the Omicron variant, which was first detected in South Africa earlier this week.
The number of new cases in New York has increased recently, even as vaccination rates have improved.  In the two weeks before Thanksgiving Day, the daily average of new cases rose 37 percent to 6,666 in New York, according to a New York Times database.  More than 56,000 people have died of the disease in the state.
On Friday, the World Health Organization said the new strain was a variant "of concern" and warned that it had a large number of mutations.  "This variant has a large number of mutations, some of which are concerning," the UN public health body said in a statement.