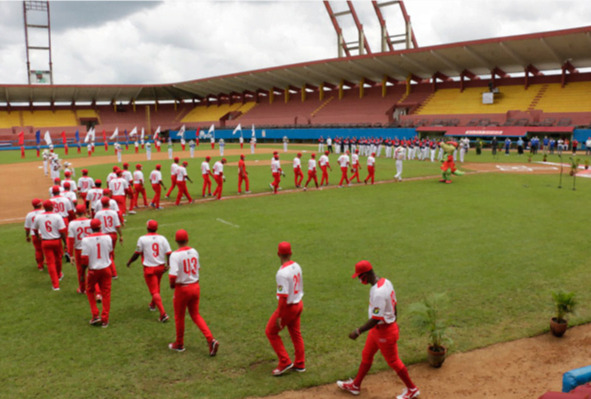 The 60th National Baseball Series sarts in Matanzas. No audience in the Stadium due to COVID-19
 Roberto Morejón/JIT
Havana, September 14 (RHC)--The 60th National Baseball Series got underway in Cuba over the weekend and for the first time in the history of tournaments of the national past time, games have taken place with no spectators allowed in the stands, due to the COVID-19 pandemics.
Cuban star catcher Frank Camilo Morejon, captain of  Havana´s Industriales team said "playing to an empty stadium is weird".
Playing without an audience is like going to a dance without music, said former star first baseman Felipe Sarduy.
According to sports authorities on the island, during the domestic championship, baseball players will be subjected to regular PCR tests and temperature checks as part of epidemiological monitoring.
Ernesto Reinoso, Cuba's national director of baseball, said that the sport will continue to accompany the Cuban people during the pandemic.
"This is almost an emergency tournament due to the COVID-19 crisis, but we assume it with a high sense of responsibility," he said on TV.