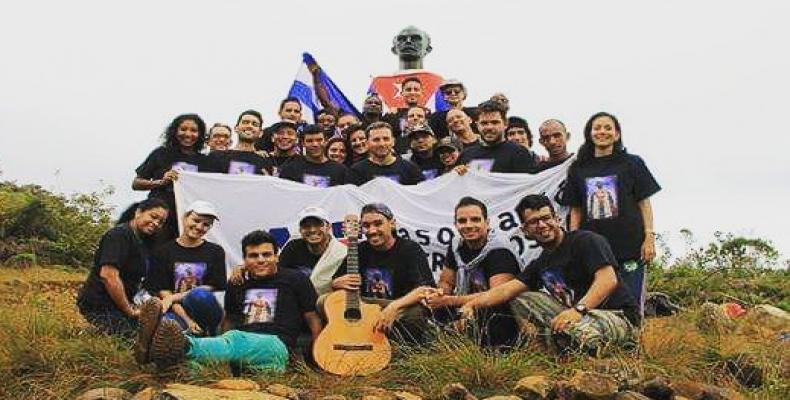 Havana, October 18 (RHC)-- Cuban President Miguel Díaz-Canel congratulated this Sunday the members of the Hermanos Saíz Association (AHS), which promotes the work of new generations of artists, on the 34th anniversary of its foundation.
In a message published on his official Twitter account, the president recognized the work of the members of the AHS, considered the intellectual and artistic vanguard in the Caribbean nation.
For his part, Deputy Prime Minister Roberto Morales extended congratulations to the entity, which he described as "a banner and guide of young art."
"We celebrate the 34th anniversary of the Association of the intellectual and artistic vanguard, the @ahsjovenescuba, which is consolidated as a banner and guide of young art.  Its creators are an indissoluble part of the cultural life of our country," Morales wrote on the social network's platform.
The AHS is an organization with cultural and artistic purposes that selectively brings together writers, artists, intellectuals and promoters from all over Cuba up to the age of 35 on a voluntary basis.
It was founded in October 1986, with the merger of the Raúl Gómez García Brigade, made up of instructors, promoters and technicians of culture, and the Hermanos Saíz Brigade, made up of writers and artists and the Nueva Trova Movement.
The name of the organization pays homage to Sergio and Luis Saíz Montes de Oca, two young intellectuals murdered in August 1957 by the dictatorship of Fulgencio Batista (1952-1959).