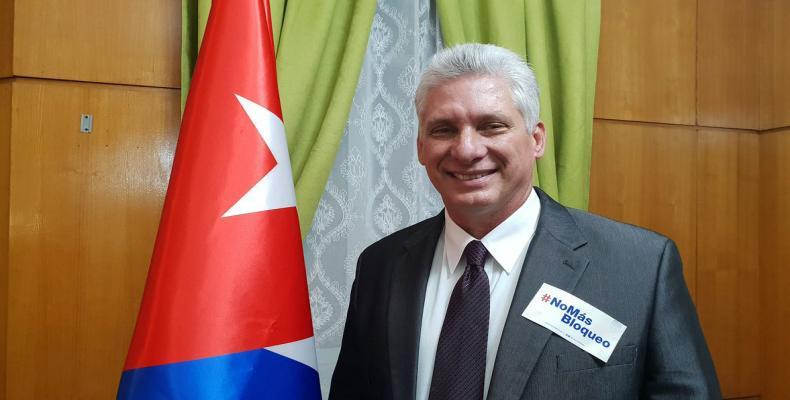 Havana, October 23 (RHC)-- Cuban President Miguel Díaz-Canel said on Friday that for the Island, 2020 had been the most costly year in the US blockade history.
On Twitter, the president quoted a phrase from the historic leader of the Cuban Revolution, Fidel Castro, which defines the essence of that hostile policy:
"Concerning Cuba, there is not only an embargo; the embargo is a pious word. We say blockade, but what there has been concerning Cuba is an economic war, a political war," Fidel Castro said.
Díaz-Canel posted a link to an article by Granma newspaper on the annual report presented Thursday by foreign minister Bruno Rodríguez.
The document provides an update on the magnitude of the damages of that extraterritorial policy in the daily and prospective development of the Island.
The countable damages on the Caribbean archipelago surpassed in one year 5 billion dollars, stressed Rodriguez, who affirmed that the siege has intensified since the beginning of the Trump Administration.
He also affirmed that the persecution against fuel supplies, sanctions, and slander are increasingly perverse.
Next May, Cuba will present to the United Nations General Assembly, for the twenty-ninth time, the resolution entitled Need to end the economic, commercial and financial blockade imposed by the United States of America against Cuba.