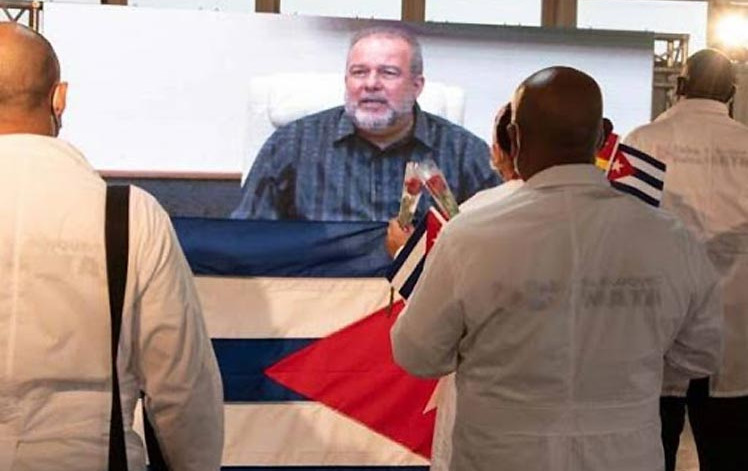 Prime Minister Manuel Marrero addresses the medical brigade arriving from Mexico.
Havana, October 30 (RHC)-- Cuban Prime Minister Manuel Marrero, thanked this Thursday the work of the last medical brigade of the Henry Reeve Contingent that fought the Covid-19 in Mexico after its arrival to Havana from the state of Tabasco.
Through videoconference, Marrero acknowledged the 40 Cuban specialists' work in the North American nation, where they assisted more than 5 thousand patients.
The Cuban Prime Minister also referred to the Mexican people and the authorities' appreciation, which, he said, fills us with pride.
The group that returned to the country this Thursday is part of the more than 800 medical personnel who gave their support in the confrontation of the pandemic in Tabasco, Mexico City, Veracruz, and Quintana Roo.