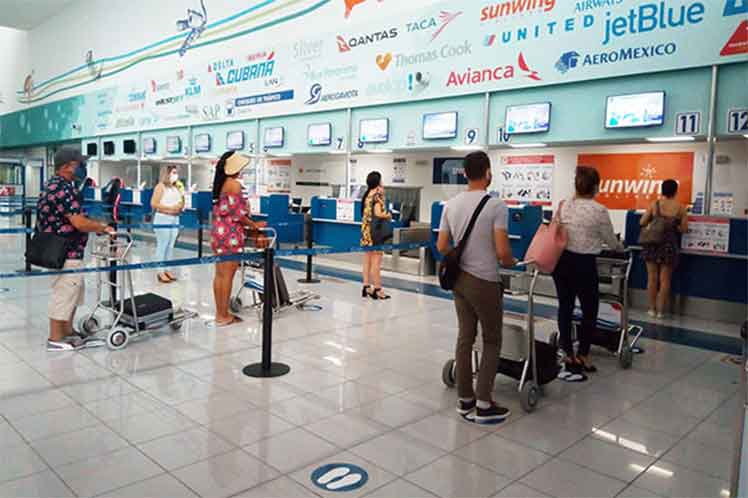 Cubana
Havana, December 24 (RHC)--The Cuban Aviation Corporation S.A. is reinforcing hygienic-sanitary measures against the Covid-19 and is urging the population to reduce visits to the air terminals.
A note from the airport authorities requests 'the population to abstain from going to the air terminals in groups to wait or say goodbye to relatives or friends.'
Cubana stressed the importance of complying with these actions on National TV, given the rise in the incidence rate of Covid-19 in the nation due mainly to imported cases.
The note requests 'that only one person attend to receive passengers and that during the wait, outside the terminals, they maintain social distance. Once at home, the newly arrived passenger and relatives must comply with the sanitary measures'.
The note reiterates that it is not permitted to have companions inside the terminals and 'in the accesses to the airport areas, additional controls will be reinforced.
With 1,49 active cases, the island presented the most complex epidemiological scenario since the beginning of the pandemic nine months ago.
According to the Ministry of Public Health, of the 116 confirmed positives in the last 24 hours, 80 have a source of infection abroad.