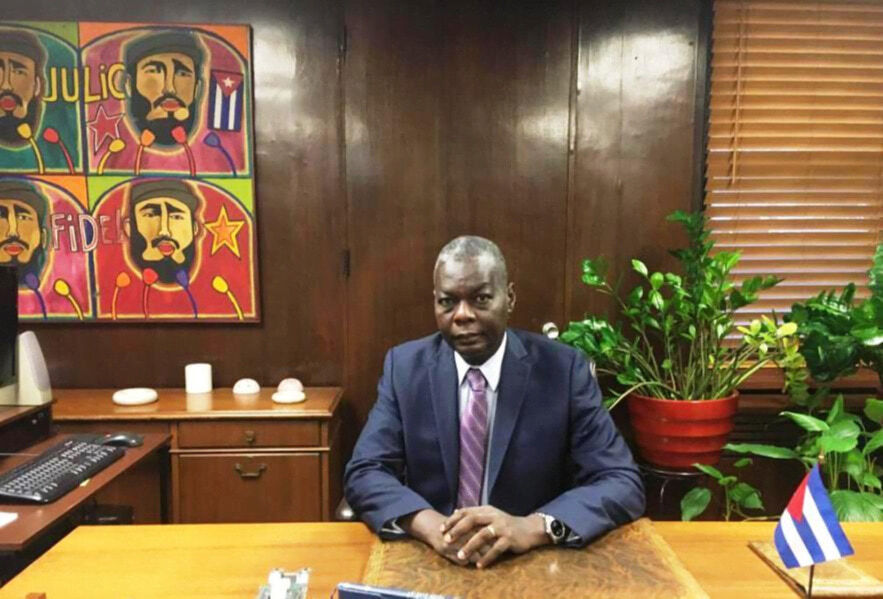 Permanent Representative of Cuba to the United Nations, Ambassador Pedro Luis Pedroso Cuesta.  (Photo: PL)
United Nations, January 11 (RHC) The Cuban ambassador to the United Nations, Pedro Luis Pedroso, described as cynical and shameful the decision of the Trump administration's inclusion of Cuba on the list of states that sponsor terrorism.
The Caribbean nation's permanent representative to the UN recalled on Twitter how Washington still refuses to recognize the act of terrorism committed against the Cuban embassy in the US capital last year.
"That government is only encouraged by political opportunism and frustration at the failure of its policy against the largest of the Antilles," the diplomat said.
The Cuban Ambassador to Canada, Josefina Vidal, also rejected the unilateral inclusion, considering the labeling as indescribable immorality.
"That is an unfair and politically motivated designation," she said on Twitter.
This classification is made by the same government that has just incited violence and insurrection classified in the United States as acts of domestic terrorism, she said.
That attitude is shameful, the ambassador said.
The Trump administration included Cuba again on Monday in its unilateral list of countries that, according to Washington,  sponsor terrorism. This action follows the hostile line of Donald Trump's administration on the island.