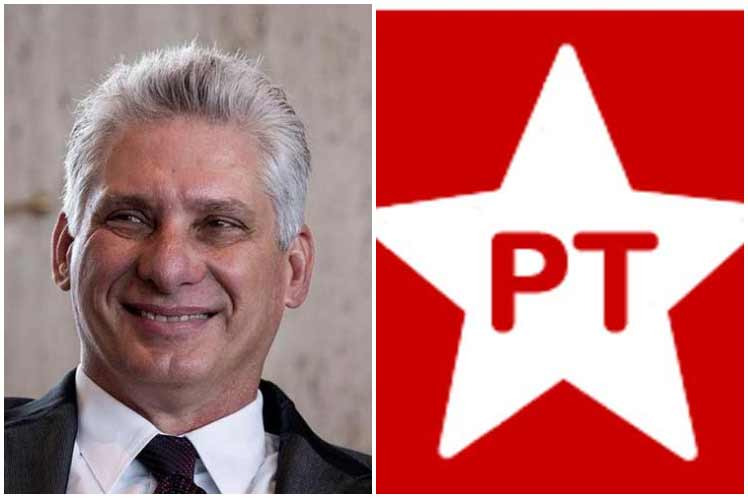 Havana, February 10 (RHC)-- Cuban President Miguel Díaz-Canel congratulated the Workers' Party (PT) of Brazil on Wednesday for its 41 years of foundation and its efforts for social justice and policies economic development.
On Twitter, the President praised the decades of struggle of the leftist political organization and recalled the victory of former president Luiz Inácio Lula da Silva, leader of the PT, at the polls in 2003.
'Congratulations to the PT on its 41 years of foundation, years of struggle, in which with Lula's victory in 2003, they have defended democracy and successful policies of social justice and economic development to make a better country of Brazil,' wrote the head of state on the platform.
Likewise, he affirmed that 'together we defend peace and a better world'.
In a recent visit of Lula to Havana, he was received by the first secretary of the Communist Party of Cuba, Raúl Castro Ruz, and the President of the Republic.
During that opportunity, they discussed the historical ties of brotherhood between the two peoples and political organizations.
Lula thanked the island for its support in demanding full freedom. He condemned the tightening of the economic, commercial, and financial blockade imposed by the United States on Cuba for almost six decades.
The PT was founded on February 10, 1980, and is considered one of the most important parties in that country.