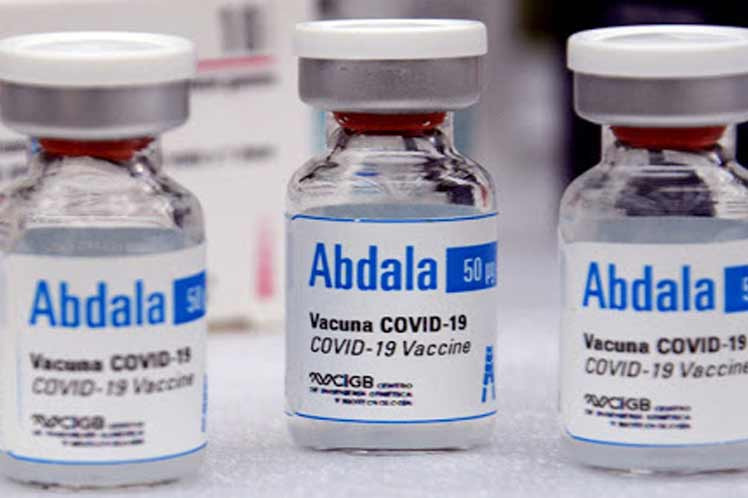 Havana, March 22 (RHC)-- The Three southeastern provinces of Cuba will test in 48,000 volunteers the efficacy of the vaccine candidate Abdala, the second Covid-19 Cuban-developed project. The trial is scheduled to start Monday.
The injectable is developed by the Center for Genetic Engineering and Biotechnology (CIGB), and since its beginning, the project has recruited volunteers from Santiago de Cuba.
Now, in a period with more participants, the neighboring provinces of Guantánamo and the capital of Granma, Bayamo, are joining the project. The volunteers are from both sexes, with ages ranging from 19 to 80 years of age.
Like that of its counterpart Soberana 02 being studied in Havana, the trial will be multicenter, adaptive, parallel-group, randomized, placebo-controlled, and double-blind.
Unlike the formulation developed by the Finlay Vaccine Institute (IFV), Abdala presents a shorter vaccination scheme, although also in three doses, at zero, 14 and 28 days .
The formulation is named after the dramatic poem (1869) by Cuban National Hero José Martí. It is the 23rd in the world to enter the last phase of human studies.