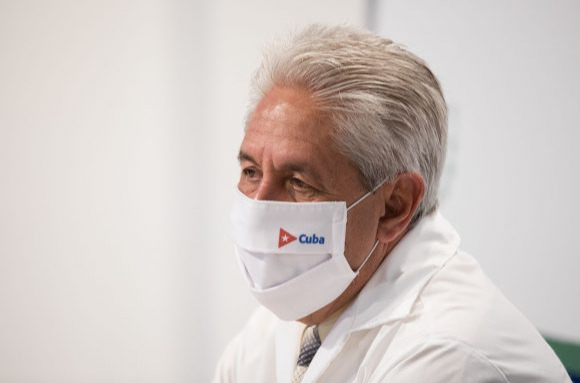 Dr. Francisco Duran  (Photo: PL)
Havana, April 7 (RHC)-- Cuba reported on Wednesday  961 people diagnosed with the SARS-CoV-2 virus, which causes Covid-19 and two deaths in the last 24 hours due to complications associated with this disease.
Since March last year, the total number of confirmed cases in this Caribbean nation amounts to 82,601 and 442 deaths, said Dr. Francisco Durán, national director of Epidemiology.
The Ministry of Public Health specialist added that 5,220 patients remain hospitalized with the active virus.
The day before, 20,127 diagnostic tests were carried out throughout the national territory to detect the virus's presence, which brings to 3,129,44 the total number of samples taken since the beginning of this pandemic here in March last year.