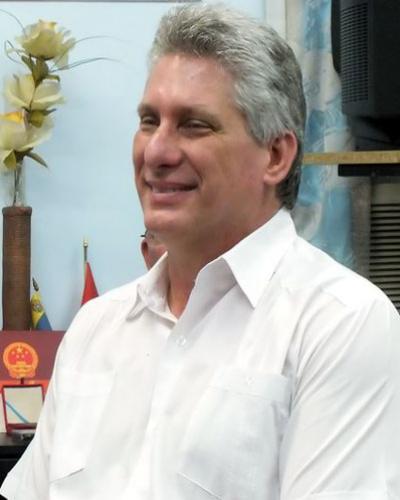 Havana, April 20 (RHC)-- The government of Nicaragua congratulated Cuban President Miguel Díaz-Canel on the occasion of his birthday.
On behalf of all of us, your comrades of always, we send you a big hug celebrating your birthday. Your always combative and consistent life of dedication to your people highlights the brief letter signed by President Daniel Ortega Vice President Rosario Murillo.
Likewise, Venezuelan President Nicolás Maduro highlighted the leadership capacity of his Cuban counterpart, Miguel Díaz-Canel, by sending him a congratulatory message on occasion.
On Twitter, the head of state voiced his wish to meet soon Díaz-Canel, recently elected first secretary of the Central Committee of the Communist Party of Cuba (PCC).
'I express my warmest congratulations on his birthday to our dear brother President Diaz-Canel. A leader of solid principles who continues in the battle for the happiness and dignity of the Cuban people. I hope I can soon give you a hug and the gratitude of all Venezuela,' Maduro wrote on the communication platform.
For his part, Russian President Vladimir Putin spoke by telephone with his Cuban counterpart. He congratulated on his election as the First Secretary of the Communist Party of Cuba and his birthday.
According to the Kremlin press service, the Russian president congratulated Díaz-Canel 'warmly' and conveyed 'cordial greetings to Raúl Castro.'
During the dialogue, the two leaders reaffirmed their mutual readiness to strengthen the strategic partnership between Russia and Cuba comprehensively, the statement said.