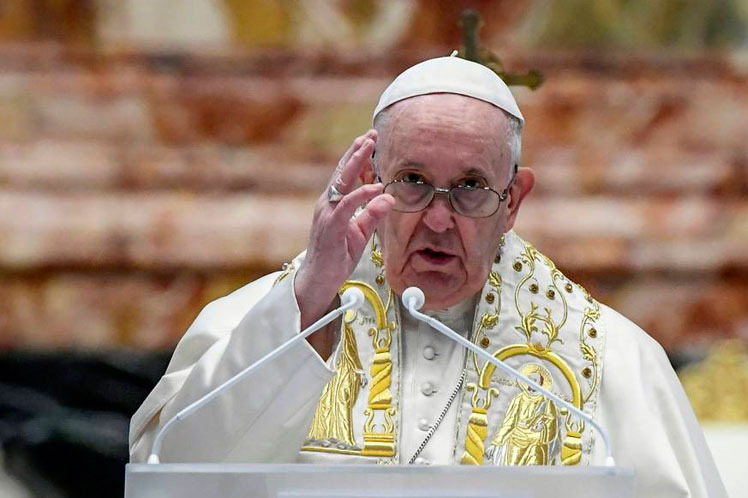 Pope Francis
Havana, September  8 (RHC)-- President Miguel Diaz-Canel thanked Pope Francis on Wednesday for his good wishes to all Cubans, wherever they may be, expressed on the occasion of the celebrations of the day of the Lady of Caridad del Cobre, Cuba's Patron Saint.
On Twitter, the head of State pointed out that Cuba counts on all those who want the island to overcome the difficult situation it is going through due to the Covid-19 pandemic and the tightening of the U.S. Blockade.
Diaz-Canel attached to his message the one sent on Wednesday by the Supreme Pontiff during the weekly General Audience in the Vatican City. His Holliness gratefully recalled his pilgrimage in 2015 to the Sanctuary of the Lady of Caridad del Cobre in the eastern province of Santiago de Cuba.