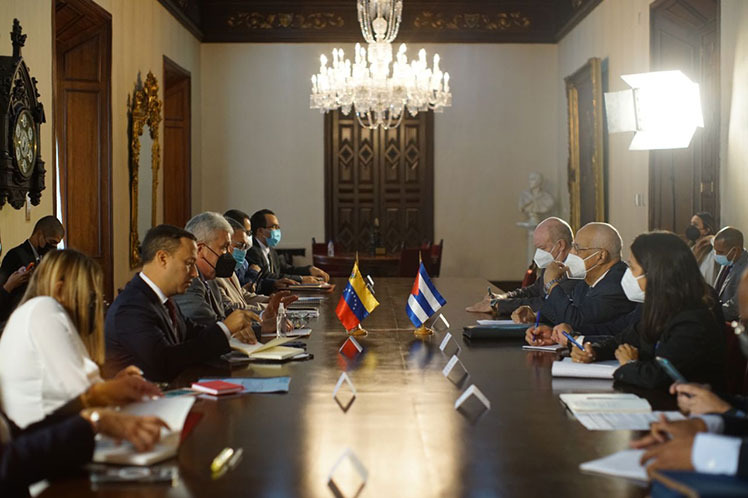 PL Photo
Caracas, October 20 (RHC)-- Cuban Deputy Prime Minister Ricardo Cabrisas held several working meetings with Venezuelan authorities to review the comprehensive cooperation agreement between the two countries.
In a working session held at the Casa Amarilla--Foreign Ministry headquarters--, the co-president of the binational Intergovernmental Commission reviewed the exchange mechanisms with the Venezuelan Minister of Health, Carlos Alvarado, and the Minister of Science and Technology, Gabriela Jiménez.
Cooperation in the healthcare area is a priority in the agreements signed between the two countries during the last two decades, with the Barrio Adentro Mission and the training program in Integrated Community Medicine in the South American nation.
In recent months, the strategic alliance in the scientific and health fields also included signing commitments for the supply and production of Cuban vaccines against SARS-CoV-2 in Venezuela, within the Bolivarian Alliance for the Peoples framework of Our America-People's Trade Treaty.
The Cuban Deputy Prime Minister also met with the Venezuelan heads of Food and Productive Agriculture, Carlos Leal and Wilmar Castro, respectively, to evaluate bilateral cooperation mechanisms in agricultural production