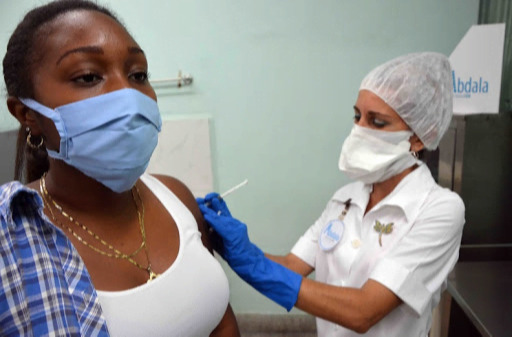 Cuba for mass vaccination against Covid-19
Havana, February 12 (RHC)-- Cuba registered this Saturday nine million 854 thousand 381 people with the complete vaccination scheme against Covid-19, a figure that represents 88.1 percent of the entire population (11.3 million).
According to the information, at least 10 million 589 thousand 33 nationals received at least one dose of one of the Soberana 02, Soberana Plus and Abdala vaccines, including those convalescing from the disease who received a single injection of the Plus vaccine.
Of this total, 9,360,41 million people have already received the second administration and the third, 9,34,852, according to the report issued by the Ministry of Public Health of the Antillean country (Minsap) on February 10.
In addition, 5.7 million 700,280 Cubans, more than 50 percent of those classified by the authorities as vaccine-eligible, have received booster doses.
The accumulated number of doses administered climbed to 34 million 684,400 and Cuba thus maintains its world leadership in the rate per 100 inhabitants, ahead of Chile and the United Arab Emirates.