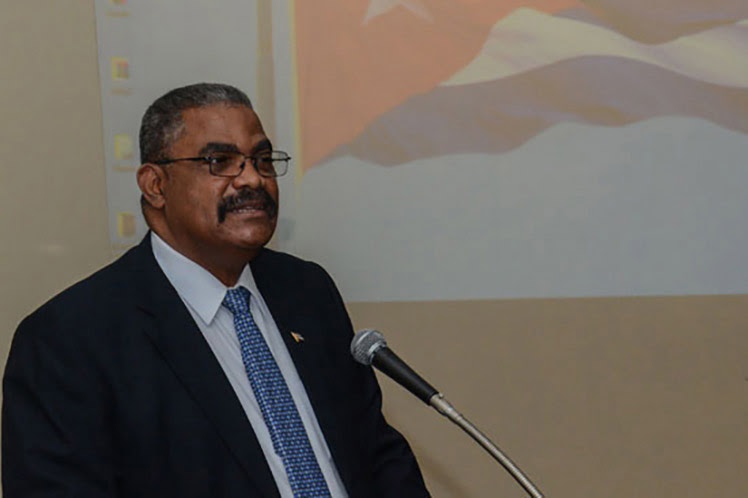 Ruben Remigio Ferro
Havana, July 22 (RHC)-- The People's Supreme Court submitted its performance report to the National Assembly of People's Power on Thursday.
Ruben Remigio Ferro, its President, reviewed the different activities and linkage of the deputies with the Municipal and Provincial Courts, which have audited their work in this Legislature, with not a few experiences and criticisms that make their work improve.
In the five years under review (2017-2021), about 90% of the matters that reached the courts were resolved despite the pandemic and the complexities of these times. He added that all pending issues were resolved in the year's first quarter.
He explained that special attention was given to the criminal proceedings arising from July 11 and 12, 2021 events and the fight against corruption.
Work has also focused on the improvement of the judges and always seeking a justice that has a more humane component.
Remigio Ferro pondered the impeccable behavior of the majority of judges, clerks, and courts, which makes it possible to affirm that there was a quality in the administration of justice, which also has constant monitoring by the more experienced magistrates. "Nevertheless, errors are detected in the organs and some colleagues, for which the corresponding measures are taken," he said.
The President of the People's Supreme Court also referred to the entry into force of new laws and the Criminal Code, especially the Law on Criminal Prosecution.
"The days and weeks elapsed since the approval of these laws allow us to ensure that their implementation is going well, with the learning of all, including the population," he remarked.
Regarding the development of science and technology in the judicial system, he praised the academic studies that have allowed the introduction of relevant changes in this activity. Social and institutional communication has also grown, but he acknowledged that there is still a long way to go, although the TSP's website already has an interaction with Internet users.
The greatest strength of the Cuban court system will always be the honest and straightforward attitude of its actors, who will defend the social justice achieved by our people, Remigio Ferro said.