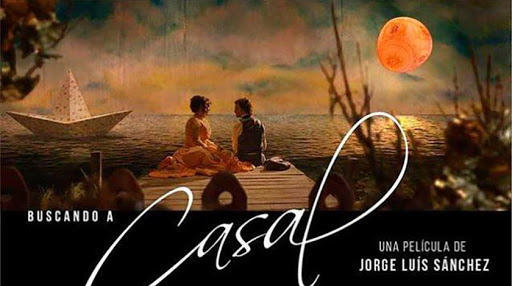 Cuban film 'Buscando a Casal'
Havana, June 16 (RHC)-- The Cuban film 'Buscando a Casal' by filmmaker Jorge Luis Sánchez, is nominated to the 8th edition of the Platino Award of Ibero-American Film, the gala of which is set for October in Madrid, Spain.
The film, dedicated to Cuban modernist poet Julián del Casal, competes in the categories of Best Original Score (Juan Manuel Ceruto), Best Female and Male Performance (Blanca Rosa Blanco and Yasmani Guerrero, respectively), Best Film Editing (Osvaldo Donatién), Best Artistic Direction (Maykel Martínez) and Best Direction of Photography (José Manuel Riera).
The Platino Awards were created by the Audiovisual Producers Rights Management Entity (EGEDA), made up of professionals from Chile, Colombia, Spain, United States, Ecuador, Peru and Uruguay, and the Ibero-American Federation of Audiovisual and Film Producers, which groups creators from 18 nations.
'Buscando a Casal' is about the Cuban poet's literary work and his defense of freedom of expression in open defiance of repressive practices imposed by Spanish colonial rule in 19th century's Cuba.
The film was exhibited in Havana in 2019, in the framework of the Festival of new Latin American Film. 'Buscando a Casal' was the Cuban entry for the Best International Feature Film at the 93rd Academy Awards, but it was not nominated.