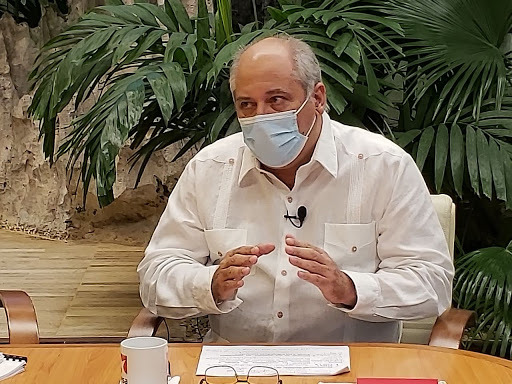 El Ministerio de Cultura no aceptará presiones de mercenarios.
Havana, July 12 (RHC)-- Cuban Culture Minister Alpidio Alonso warned this Sunday against ongoing media campaigns seeking to divide Cubans and generate chaos in and outside the country.
Writing on Twitter, Alonso urged artists to follow the recommendations of Cuban authorities and not let Cuba enemies fool them with presumed humanitarian messages spread on social media.
'They seek to divide us and generate chaos. We should not let them,' wrote Minister Alpidio Alonso and urged them to warn friends around the world about the true intention behind such deceitful social media communications.
The Cuban minister of culture condemned those who, from abroad, encourage acts of disobedience and vandalism in Cuba. He was referring to the acts of disobedience promoted on social networks from outside Cuba, fueled by the complex situation generated by the Covid-19 pandemic and the economic crisis derived from it, further exacerbated by the US blockade on the country.