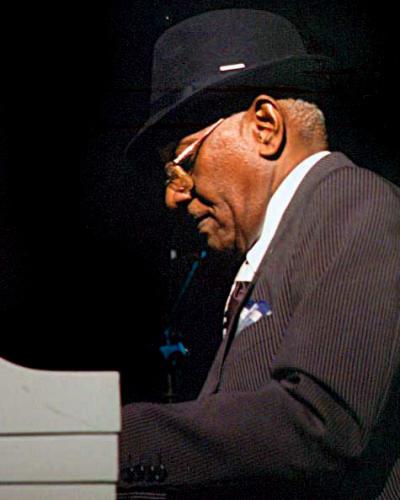 Havana, January 21 (RHC)-- The Cuban National Museum of Music has included in its collection the clothes that renowned musician, the late Guillermo González (Rubalcaba) used to wear in his presentations on the island and abroad.
It was Rubalcaba's widow, Felicia Maza, who on behalf of the family donated the clothing items, including the artist's favorite jacket, his unique keyboard neck tie, his hat and his music notes shoes.
Maza explained that the donation was symbolic, on occasion of the artist's 95th birthday anniversary, celebrated on January 10th. She added that in the coming days, the National Museum of Music will receive a larger donation that includes musical instruments and other belongings of the renowned pianist, violin and sax player, band leader and great exponent of Cuban rhythms, specially danzon and chachacha.
Guillermo Rubalcaba worked as a piano accompanist for famous singers such as Elena Burke, Blanca Rosa Gil and Omara Portuondo.
In 1964, he joined the Jorrín orchestra and four years later, in 1968, he joined Charanga Típica de Concierto as a pianist and later as the conductor of the ensemble, which in 1973 became known as the Charanga Rubalcaba.
In the 1990s, Rubalcaba became a member of several touring groups of veteran musicians who emerged in the wake of the success of the Buena Vista Social Club and Afro-Cuban All Stars.
Guillermo González (Rubalcaba) died on September 7th, 2015, in Havana, at the age of 88.
The gala at the National Museum of Music on the artist's 95th birthday anniversary included performances by pianists Emilio Morales and Lázaro Valdés, and guitarist Enrique Lazaga, playing versions of tunes by Rubalcaba.