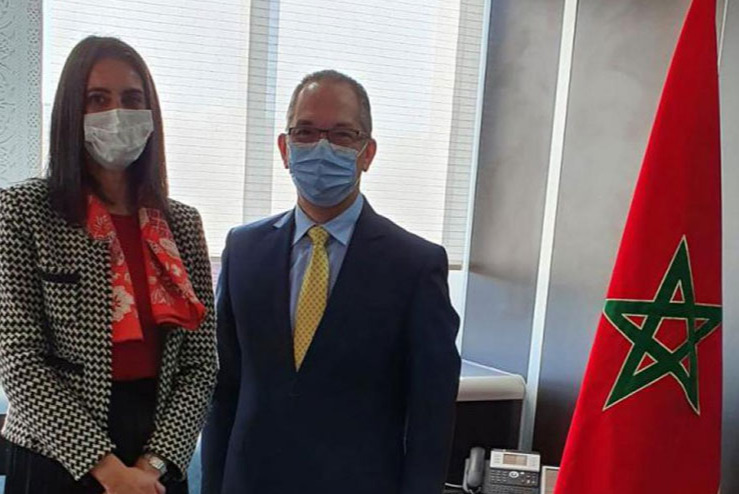 Cuba and Morocco evaluate possible cooperation in tourism
Rabat, December 10 (HRC)-- The Cuban ambassador in Rabat, Javier Domokos, and the Moroccan Minister of Tourism, Air Transport, Crafts and Social Economy, Nadia Fettah, evaluated possible areas of cooperation in the tourism sector.
At the meeting, the authorities exchanged on the impact of the COVID-19 pandemic in their countries, and the responses of governments to mitigate the damage and actively face the new challenges.
Domokos and Fettah exchanged on the benefit of the experiences that each party can contribute, the training of human resources and the participation in the Tourism Fairs.
They also discussed business opportunities and foreign investment in each country, as well as the establishment of relationships between civil aviation authorities.
Cuba and Morocco reestablished diplomatic relations at the level of ambassadors in April 2017, after 37 years of the rupture decreed unilaterally on April 22, 1980 by the Government of Rabat, due to Cuba's recognition of the Sahrawi Arab Democratic Republic.