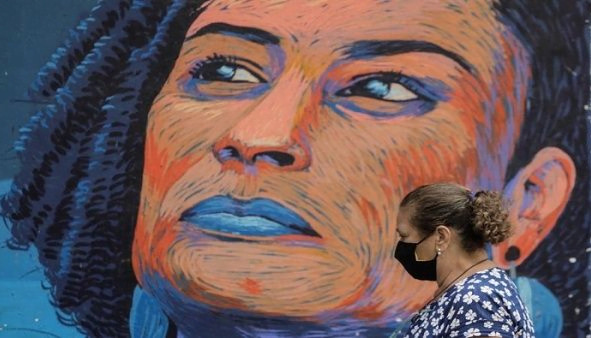 The story of the investigation also involves politicians from the state of Rio de Janeiro, said PSOL | Photo: EFE
Rio de Janeiro, March 15 (RHC)-- In Brazil, the Socialism and Freedom Party (PSOL) commemorated the third anniversary of the murder of councilwoman of Rio de Janeiro -- Marielle Franco -- and the lack of justice to hold accountable those responsible for her brutal death.
"It's been three years since they took one of us.  That's 36 months -- demanding justice for Marielle and Anderson, victims of political violence that is home-grown in our country," according to the PSOL publication on the social network Twitter.
"A political execution without ansers.  1,096 days making our cry resound: Marielle, presente!  Anderson, presente!", said the Socialism and Freedom Party.  Likewise, in the statement made by PSOL on its official website regarding the murder and the ongoing impunity, the organization says "the official investigation of the crime has been slowly dragging on."