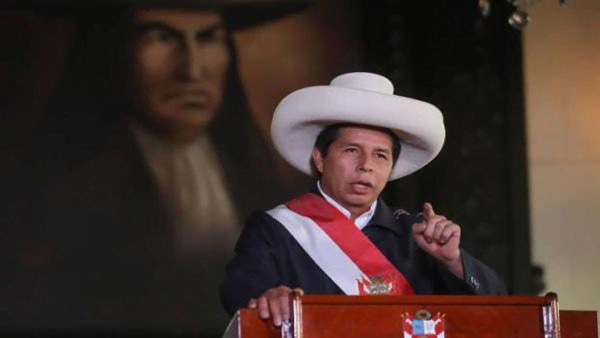 President Castillo indicated that the measure will reactivate activity at border points, which receive 39% of international tourism. | Photo: EFE
Lima, February 22 (RHC)-- The president of Peru, Pedro Castillo, says that he will soon reopen the land borders with neighboring countries, which will be done progressively and will begin with Ecuador.
According to the head of state, the country's land borders have been closed for almost two years due to the COVID-19 pandemic; which is refuted by the communities living in the border areas that seek to boost trade with neighboring countries.
In this sense, the Peruvian president specified that the measure was taken after analyzing the decrease of COVID-19 infections in the country; as well as the exponential advance of the anti-covid vaccination campaign.
The Peruvian government has so far not specified the requirements to be established for the entry of passengers coming from bordering nations in Peru, and is waiting for the regulations to be established by the bordering countries.
"Latin America is our home (...) We have common challenges and we must commit ourselves to work together to promote the social development of our peoples," emphasized President Pedro Castillo.
Likewise, the Peruvian Minister of Foreign Trade and Tourism, Roberto Sánchez, underlined that the opening of land borders is essential to re-integrate the Peruvian nation with the countries of the area and has the support of the regional governments.