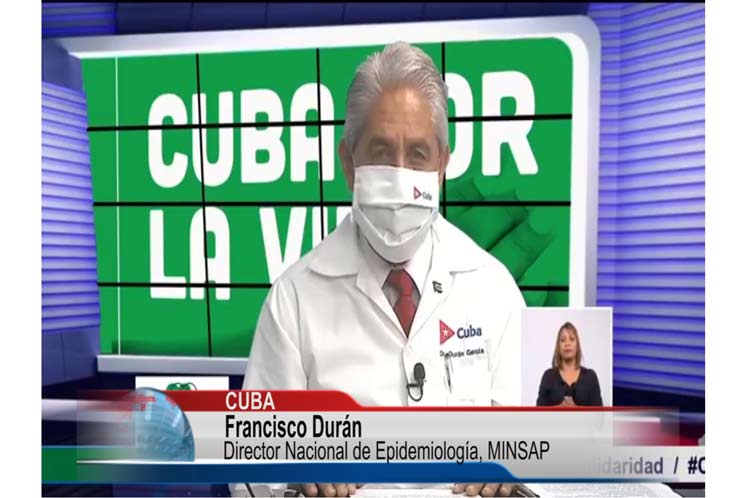 Dr. Francisco Duran, Cuba's Chief Epidemiologist. PL Photo
Havana, October 13 (RHC)-- Cuba reported 2,354 positive cases of Covid-19 and 28 deaths due to complications associated with the disease, figures that indicate a consolidation in the control of the pathogen.
The country has accumulated 926,320 diagnosed cases since March 11, 2020, and 7,956 fatalities, said the national epidemiology chief of the Ministry of Public Health, Francisco Durán, in his usual morning television briefing.
As of midnight, there were 13,511 with the active virus, a significant reduction of 1,753 concerning the previous day, said Durán.
The province of Camagüey (center) reported the highest number of positive cases with 502, followed by Pinar del Río (west) with 364 and in the east of the country, Holguín confirmed 276, figures lower than previous days, which in his opinion show the control of the disease in those territories.
Reporting on the progress of the immunization process with the Soberana 02 and Soberana Plus vaccines (convalescents) of the Finlay Vaccine Institute; and Abdala, of the Center for Genetic Engineering and Biotechnology, he said that 23 million 149 thousand 42 doses had been administered.