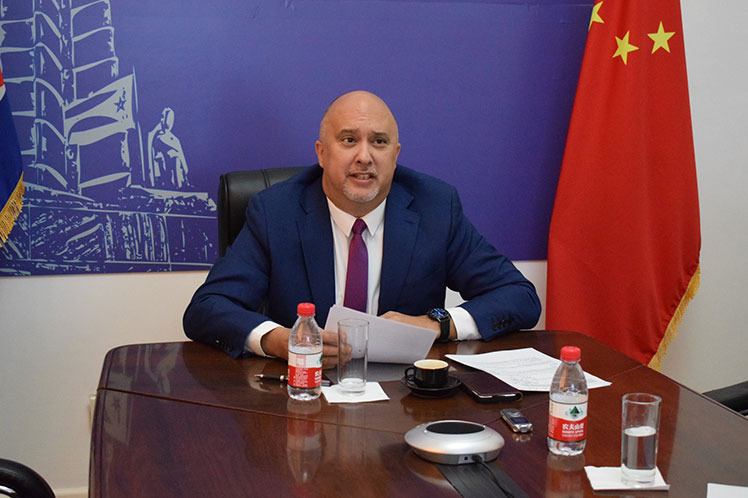 Cuba's Ambassador to China, Carlos Miguel Pereira.
Beijing, May 23 (RHC)-- Cuba ratified its support for China on Xinjiang, Hong Kong, and Tibet issues, rejecting double standards, politicization, and use of human rights to interfere in other countries' internal affairs.
The island's ambassador, Carlos Miguel Pereira, reaffirmed support for Beijing's stance during a virtual meeting on Monday of the accredited diplomatic corps with the United Nations High Commissioner for Human Rights, Michelle Bachelet, visiting  China until the 28th.
"We welcome China's achievements in the fight against poverty and its progress in recent decades in the economic and social areas. Likewise, we recognized its role as a leading actor and coordinator among developing countries and in protecting human rights", emphasized the Cuban representative.
He stressed Cuba's commitment to the purposes of the UN Charter and its adherence to the principles of universality, impartiality, objectivity, and non-selectivity.
He also advocated that Bachelet's visit to China could contribute to establishing, by joint agreement, a suitable environment for cooperation and dialogue on human rights.
The meeting by videoconference was one of the first activities of the program that Bachelet will develop during her stay in the Asian country.