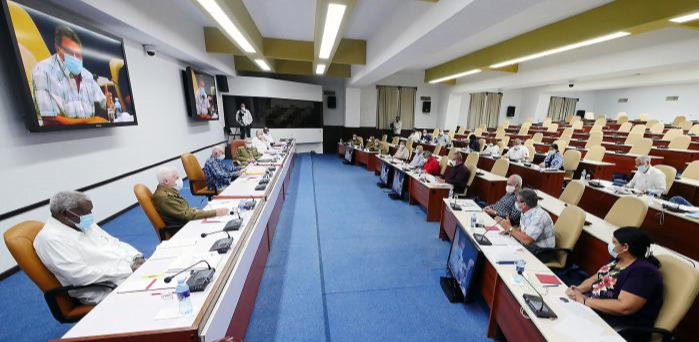 Revolucion Studio Photo
Havana, November 11 (RHC)--Chaired by its First Secretary, Army General Raul Castro Ruz, the Political Bureau of the Central Committee of the Cuban Communist Party met on Tuesday.
On this occasion, paricipants in the meeting debated another of the documents to be presented at the 8th Congress of the organization, scheduled for April next year.
The document discussed was entitled "Evaluation of the fulfillment of the Resolution of the 7th Congress of the Party about the work objectives of the First Conference, related to the functioning, ideological activity, and links with the masses. Projections to perfect the work in the present and future circumstances".
An analysis of the "Study of the socio-political climate of Cuban society" was also part of the agenda.