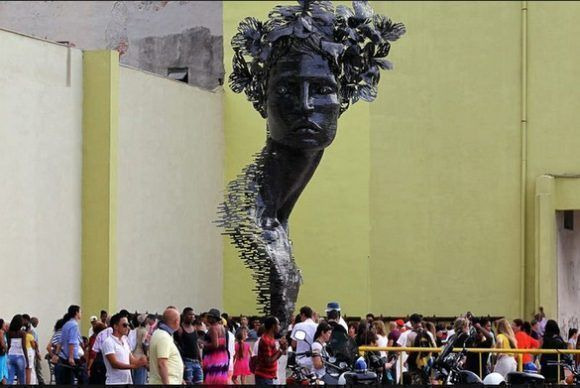 Havana Biennial
Havana, October 26 (RHC)-- The Association of Writers and Artists (UNEAC) issued a communique, expressing its full support for the call to hold the 14th Havana Biennial—the most important visual arts event in Cuba. The festival is set from November 12th, 2021, through April 30th, 2022.
UNEAC denounced attempts by Cuba enemies to boycott the Havana biennial. It blasted particularly their intent on causing a rupture between Cuban artists and the country's cultural institutions.
The communique stresses that the Havana Biennial, held since 1984, constitutes a space for dialogue among creators, their public and Cuban cultural institutions. The event promotes also the work of artists from other third world nations in Asia, Africa, Latin America and the Caribbean.
According to the publication, 'the commitment by the overwhelming majority of Cuban artists to the Biennial is supported by the emancipating, open and socially inclusive character that has characterized the event since its inception.'
In the framework of the celebrations on Cuban Culture Day, UNEAC further stressed that 'no misrepresentation, no plot hatched by those who seek to isolate Cuba could undermine our nation's sovereignty.'
It highlights the leading role played by Cuban creators in the Biennial in close alliance with the Wilfredo Lam Center for Contemporary Art and other Cuban and foreign cultural institutions.