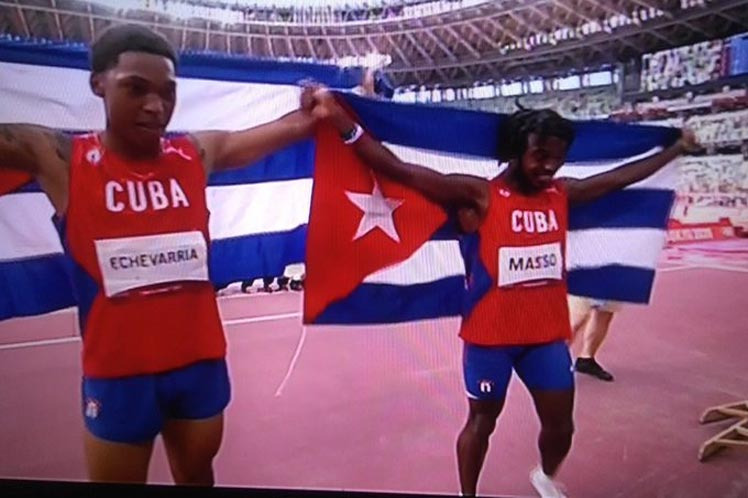 Silver and Bronze for Cuba in the Olympic long jump
Tokyo, August 2 (RHC)-- Cuba won Silver and Bronze in the long jump at the Tokyo 2020 Olympic Games after the Greek Militiadis Tentoglou won the Gold in his last attempt.
The European managed to stretch to 8.41 meters on his sixth attempt to equal the mark set by Cuba's Juan Miguel Echevarría, but having recorded a best second jump of 8.15, he took the Olympic title.
Echevarría had the distance that earned him the Silver medal on his third attempt, but in his fourth attempt he injured his leg and could not appear in his last attempt to try to surpass the Greek's second mark and win the gold medal.
Similarly it happened to the other Cuban, Maykel Massó, who after starting with the 8.21 that gave him the final bronze, was injured on his next jump and gave up his remaining chances.
This is Greece's second crown in Tokyo 2020, as well as the second silver and bronze medals for Cuba.