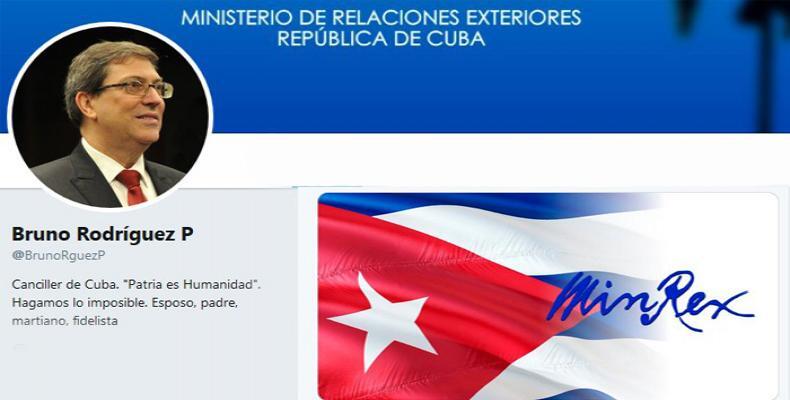 Havana, October 16 (RHC)-- Cuban Foreign Minister Bruno Rodríguez denounced the intensification of the economic, commercial and financial blockade imposed by the United States during the COVID-19 crisis.
On his Twitter account, the foreign minister assured that it will be impossible for Cubans to forget that during these critical months, the United States opted to apply sanctions that prevent the purchase of medical supplies and equipment.
Bruno Rodriguez also highlights that in the context of the health emergency, the White House has dedicated itself to criminalizing the medical cooperation brigades of the Caribbean nation.
To date, 52 brigades of the Henry Reeve International Medical Contingent, specialized in disaster situations and serious epidemics, have left for 39 countries with more than 3,800 collaborators to contribute to the confrontation with COVID-19.