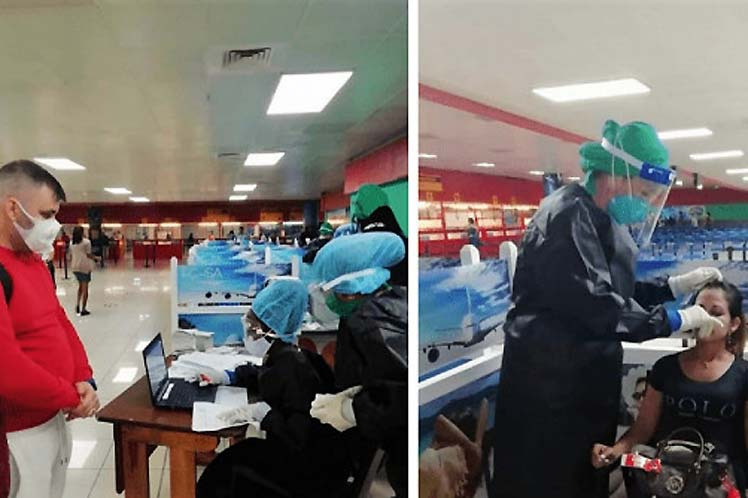 Havana, February 9 (RHC)-- Havana's José Martí International Airport is intensifying sanitary control as part of the latest measures approved because of the complex scenario caused by Covid-19, local press reported today.
According to the head of Terminal 3, Odalis Martínez, people's flow has decreased because the facility is only receiving from five to six flights a day.
"However, we have redoubled the rigor of the protection measures," she assured the Cuban News Agency.
According to the executive, the airport staff and the Ministry of Public Health expedite procedures so that travelers stay as little time as possible inside the premises.
On the other hand, Havana's International Health Control Department, head, Milidza Ayllon, said airport authorities reinforced the epidemiological surveillance lines with thermometry in several places and doctors' location in the Customs hall and in the outdoor area of the country's largest airfield.
She recalled that according to the measures adopted last February 6, passengers must remain in isolation centers until the second PCR test results are available on the fifth day.
Likewise, she reiterated that the arriving island residents go straight to isolation centers organized by the provincial governments. At the same time, foreigners may purchase a tourist package in the hotel facilities previously defined for that purpose.
Cuba confirmed on Monday  653 new infections of Covid-19 and two deaths.
With this day's figures, the country shows an incidence rate of 105.63 per 100 thousand inhabitants in the last 15 days. The provinces with the highest positivity rate Guantanamo, Havana, and Santiago de Cuba.