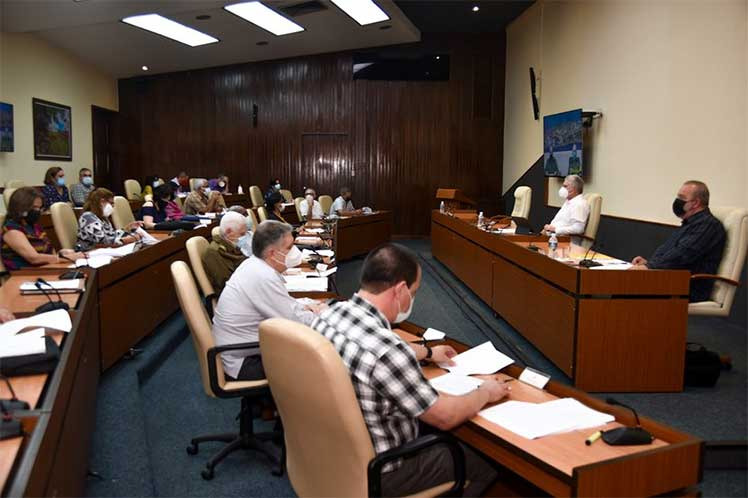 Havana, April 23 (RHC) The governmental working group for the fight against Covid-19 in Cuba analyzed the complex epidemiological situation the country faces due to the increase in cases and deaths from the disease.
In a meeting headed by President Miguel Díaz-Canel and Prime Minister Manuel Marrero, they reviewed the actions implemented in the territories with the highest number of cases, where the authorities are working on expanding the capacity to care for patients.
Havana stands out among the provinces with the highest incidence.  This Thursday, it reached the highest number of SARS-CoV-2 positive people registered since the beginning of the pandemic, with 681.
Given this scenario, and the forecasts that point to an increase of those diagnosed, the head of government insisted on the need to foresee in terms of the guarantee of the centers for the treatment of the sick, as well as for the isolation of the suspects.
The governor of Havana, Reinaldo Garcia, explained that they constantly evaluate the epidemiological situation to make decisions and said that they have already added new beds for low-risk patients in places where previously unconfirmed cases were treated.
Regarding what is happening in the province of Mayabeque (west), Governor Tamara Valido said that new places had been opened to isolate contacts and provide follow-up to patients.