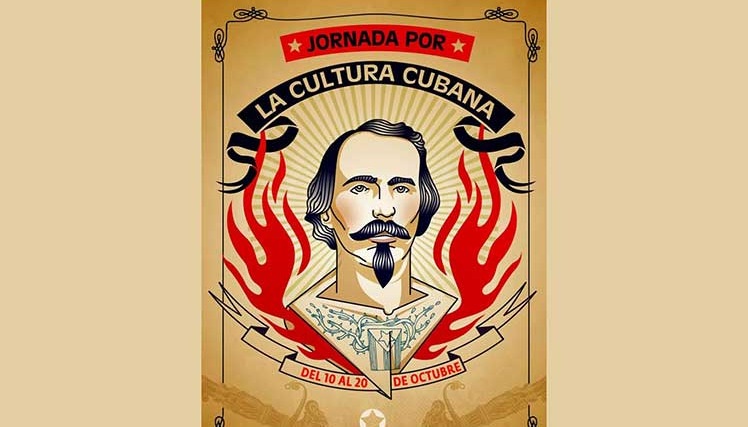 Día de la Cultura en Cuba
Havana, October 20 (RHC) -- This Tuesday, October 20, Cuban Culture Day, marks the 152 anniversary of the first time the island's National Anthem was sung in the eastern city of Bayamo.
Tributes to outstanding artists and intellectuals anteceded the day.
On Twitter, President Miguel Diaz Canel saluted the anniversary and recalled a quote by the Cuban Revolution's historical leader, Fidel Castro.
"Without Culture, freedom is impossible. The accuracy of this claim is not limited to artistic pursuits, but rather, it encompasses a concept of comprehensive general Culture that includes professional training and basic knowledge of a wide range of disciplines..."
In the context of the Day online concerts are taking place, and in Havana, artistic venues are opening under new regulations to avoid the spread of COVID-19, as part of the "New Normal".
After the prolonged pause caused by the pandemic, the Havana film circuit hosted unique performances with limited access to spectators, under strict sanitary measures in force, and respect for social distancing.
The National Museum of Fine Arts (MNBA) reopened its doors for visits to its permanent collections and temporary exhibitions housed in the Cuban and Universal Art Buildings.
The Cuban National Circus opened its big tent with the show Trompoloco de Fiesta, by the Cirdance Company, and activated three new spaces at the Cuban National Theater to enjoy the most legendary of the performing arts.
Faced with an unprecedented and complex panorama, Cuban musicians continue to enhance the national Culture through the online concert series that privileges the talent of figures such as Omara Portuondo, Havana D' Primera, La Orquesta Faílde, and Los Van Van.