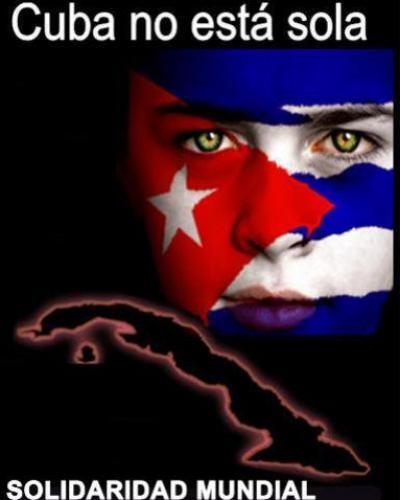 Havana, July 20 (RHC)-- Italian writer Roberto Fraschetti condemned the recent destabilization plots by Cuba enemies and their lackeys and expressed his support for and solidarity with those who went to the streets island wide to defend Cuba's sovereignty and Independence.
Fraschetti is the author of four novels, inspired by different periods throughout Cuban history, from the times of Spanish colonialism to the Cuban Revolution. These are 'Tabaco' (2011), 'Luna llena' (2014), 'El canto de las Nubes' (2017) and 'El viento y antes del viento' (2018).
The Italian writer termed as exemplary the way in which the Cuban people confronted and repealed the destabilization attempts promoted from the United States.
Regarding the acts of violence and vandalism on July 11th in various Cuban cities, Roberto Fraschetti said those were not genuine protests, but rather US-instigated provocations to destabilize the country. 'The current US administration is taking advantage of the pandemic and the hardship caused by the blockade to try once again to destroy the Cuban revolution,' he said.
'Anyone who is truly interested in helping Cuba and its people must begin by demanding the lifting of the genocidal US blockade, further tightened with 243 fresh coercive measures imposed by the previous US administration in times of covid-19, to strangle the Cuban economy,' said Fraschetti in statements to Prensa Latina news agency from Italy.
'Certainly, there is a problem, but it won't be solved with a bunch of vandals, smashing windows, overturning cars and looting shops, but rather by lifting the US blockade,' he said.
'The US propaganda campaign against Cuba is impressive, as it is malicious. We saw it before in many others countries, where they imposed their so-called 'color revolutions' to fabricate 'emergency situations' and then intervene,' the Italian writer said.