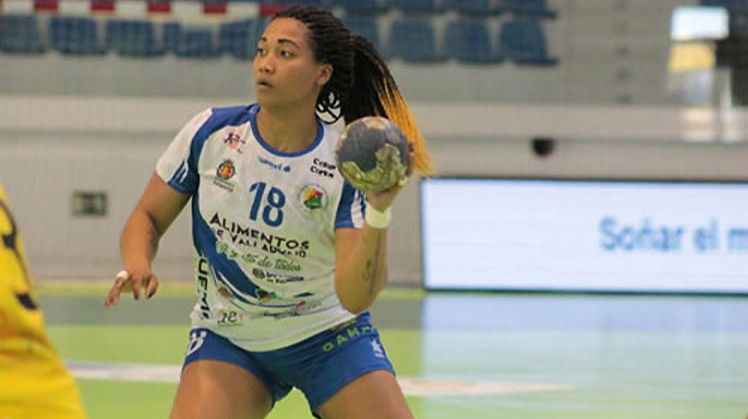 Cuban Lorena Tellez
Valladolid, October 14 (RHC/PL)-- With five goals against Rocosa Gran Canaria, Cuban Lorena Tellez shone again in the success of Caja Rural Aula Valladolid and stands out for Latin America in Spanish handball.
At the Huerta del Rey Pavilion, Lorena Tellez took her tally to 20 goals in five games this season in the Honor Division, good for third place as Valladolid's top scorer.
The Cuban winger averages four goals per game in the start of her second season in the Blue and Whites' team and stands out among the top 20 scorers of the Liga Guerreras Iberdrola.
In an early match of match day five, Aula Valladolid triumphed yesterday 37-33 over Rocosa Gran Canaria and climbed from eighth to fourth position in the main Spanish women's tournament, thanks to three wins and two losses.
Tellez scored five goals for the second time in the tournament and has already received a nomination for the best player of the day for her performance against Unicaja Banco Gijón, on September 18.
In the league competition, her compatriot Gleinys Reyes has 14 goals in just three games as a backup for bottom team Zonzamas Cicar Lanzarote.
Currently, more than 10 Cuban handball players see action in the different categories of Spanish club handball.