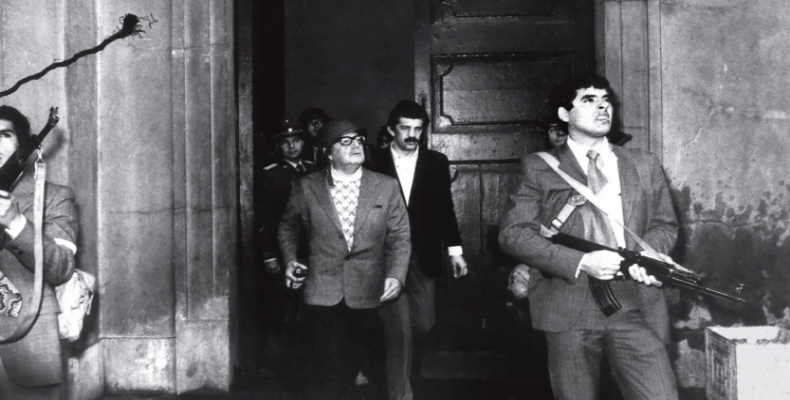 Santiago de Chile, September 11 (RHC)-- The world recalled on Friday the 47th anniversary of the U.S.-supported military coup in Chile.  On this date in history, in 1973, the constitutionally-elected president of Chile, Salvador Allende, was overthrown in a bloody military coup led by General Augusto Pinochet, with the blessing of the U.S. administration of Richard Nixon.  
The coup would begin a brutal military dictatorship, with thousands killed or disappeared and the dismantling of the social gains made by the Chilean people under the Popular Unity government for three years.  
Demonstrations were held in cities throughout Chile to commemorate the date and pay homage to the martyrs of the struggle against the dictatorship. 
September 11, 1973 – 47 years ago – a sad day in the history of Chile, Latin America and the world.