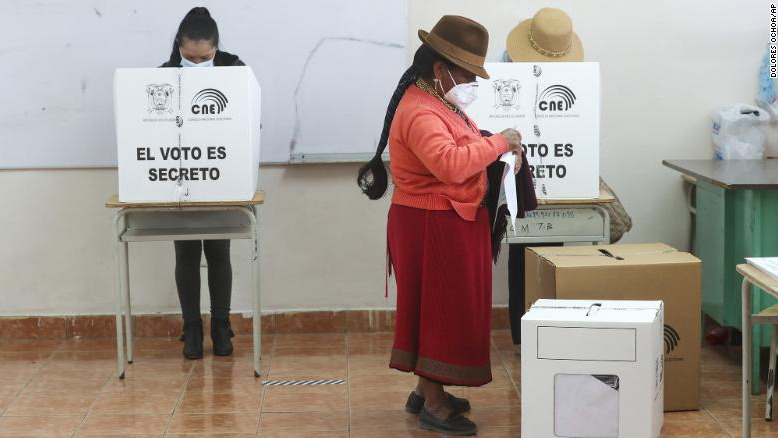 ​​​Ecuador goes to the polls to elect new president and vice president​​
Quito, April 11 (RHC)-- Polls opened early this Sunday morning in Ecuador as voters choose between the progressive coalition candidates of the Unión por la Esperanza UNES -- Andrés Arauz and Carlos Rabascall -- and the right-wing CREO party -- Guillermo Lasso and Alfredo Borrero.
Sunday's vote will see the South American nation's 13.1 million voters choose a successor to unpopular reactionary President Lenin Moreno, as well as elect lawmakers to fill 137 seats in the National Assembly.
Voters arrived at polling stations wearing face masks as a precaution against COVID-19 at a time when the country is battling a resurgence of infections, which has aggravated Ecuador's economic troubles.