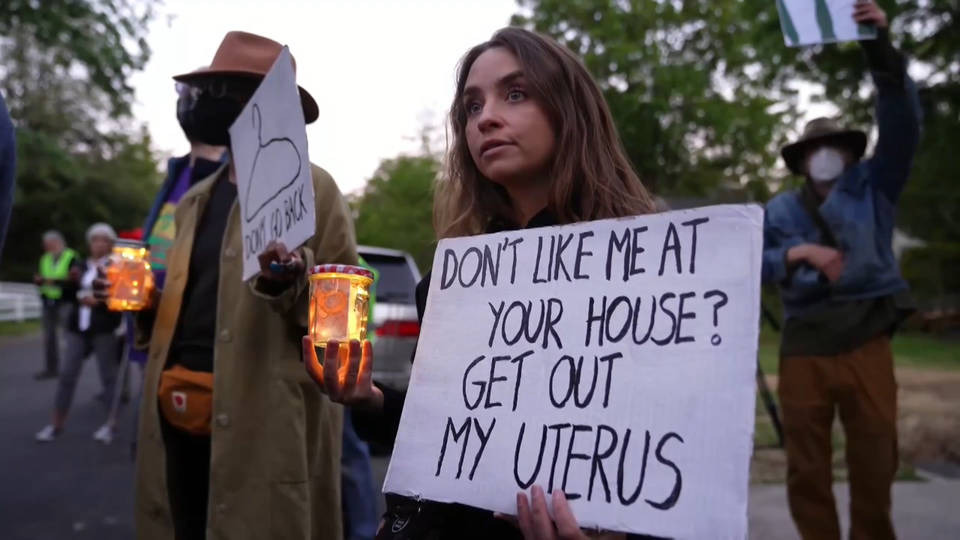 Protesters show up outside the homes of Supreme Court judges
Washington, May 12 (RHC)-- Protests are continuing across the United States to defend reproductive rights following last week's publication of a leaked Supreme Court draft opinion showing the court is poised to overturn Roe v. Wade. 
In recent days, demonstrators have gathered outside the homes of Chief Justice John Roberts and Justice Brett Kavanaugh.  This comes as a new CNN poll shows two-thirds of the country opposes overturning Roe v. Wade.
Meanwhile, authorities in Madison, Wisconsin, are investigating a fire at the headquarters of an anti-choice group called Wisconsin Family Action.  No one was injured in the blaze.  A message was spray-painted on the building's exterior reading: "If abortions aren't safe then you aren't either."