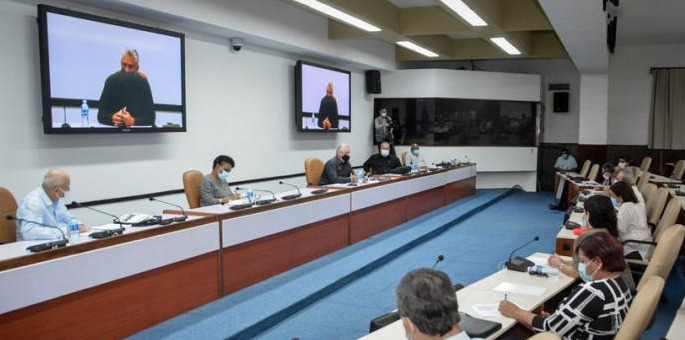 Havana, November 17 (RHC)--A policy proposal for agricultural extension in Cuba was presented on Monday at the regular meeting between President  Miguel Díaz-Canel Bermúdez with scientists, experts, and producers linked to food and nutritional sovereignty.
Telce González Morera, general director of the Grain Research Institute, said that the proposal will strengthen the leadership of municipal governments and local food systems.
She added that the policy covers three goals:  to update the bases that support the agricultural extension system as a process that facilitates the development of the sector, with priority at the local level; to establish the concepts and principles for the structural, managerial, and functional organization of that system, with a participatory and multi-stakeholder approach; and to establish the indicators of measures that allow for monitoring and evaluating its efficiency and effectiveness.
At the meeting, Díaz-Canel described the proposal as "A significant step forward for something that has produced results; it is one of the lessons we have learned during this time, which is correctly linked to agroecology and sustainable development.