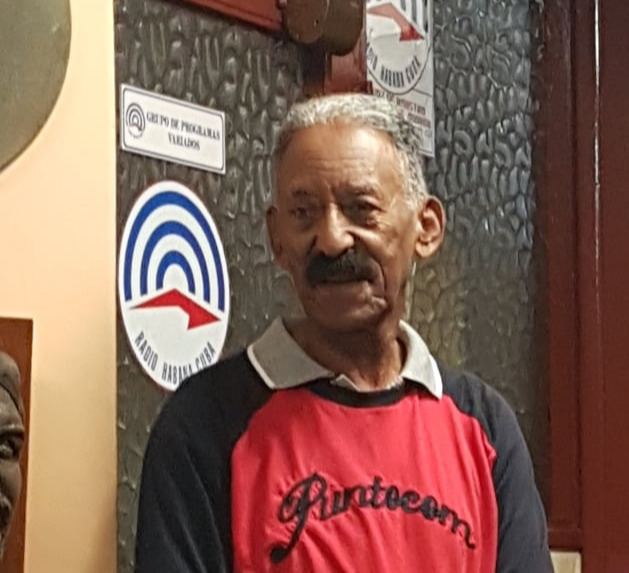 Lorenzo Oquendo (Photo: Aida Díaz)
Havana, March 27 (RHC)-- Radio Havana Cuba journalist Lorenzo Oquendo died Friday of cancer at the age of 86 in the Cuban capital.
For more than 20 years, Lorenzo Oquendo worked as a reporter for the radio station.  He had previously been a volunteer correspondent from his native Pinar del Río.
Oquendo served as a special envoy of Radio Cubana in Guatemala and Honduras to report on the work of the island's medical collaboration in those Central American nations.
His responsibility and dedication to work always distinguished him.  He was especially attentive to the sectors of agriculture, the National Association of Small Farmers, the Cuban Institute of Friendship with the Peoples, ICAP, and other organizations.
Lorenzo received numerous distinctions, among them: the Felix Elmusa Medal, awarded by the Union of Journalists of Cuba, UPEC.
The collective of workers at this internationalist radio station deeply regrets the passing of this excellent compañero.  His loss will be deeply felt for all of us here at Radio Havana Cuba.  We express our sincere condolences to Lorenzo Oquendo's family and friends.