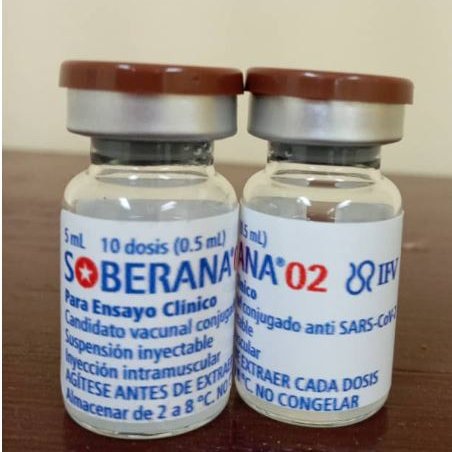 generico
Havana, Jun 19 (RHC)-- Results from the trial of Cuba anti-Covid-19 vaccine candidate Soberana 02 are out. Its two-dose immunization scheme, after its  Phase III trial,  has achieved 62 percent efficacy, manufacturer  BioCubaFarma announced Saturday.
President Miguel Diaz- Canel praised the achievement on Twitter.                                               
The phase III clinical trial of Soberana 02 divided its 44,010 volunteers into three groups for the study, two experimental and one placebo control.
One group received two doses of the formulation at an interval of zero, 28 and 56 days, while the second group was given the same scheme plus a third booster with Soberana Plus.
Recently, its developers at the Finlay Vaccine Institute (IFV) announced that the efficacy results of this anti-Covid-19 vaccine project would soon be available, that is, the first intermediate analysis of this variable.
In recent remarks, the IFV's research director, Dagmar Garcia, explained that the efficacy of a candidate involves demonstrating its effect on symptomatic disease, severe disease, infection, and transmission.
She also recalled that the World Health Organization considers the primary efficacy endpoint point estimate should be at least 50%.